Modern Greek Studies at the University of Hamburg are affiliated to the department SLM II, which is the department of European and American Studies (excluding German Studies). The focus of the department covers a range from Greek antiquity to the present. Research and teaching in the department are dedicated to preserve cultural goods (mostly non-material) of the relevant regions––which, due to historical reasons, also include parts of Asia and Africa––and of the various epochs, to understand their social, evolutional and cognitive functions and to disseminate relevant knowledge to a broader public. Since it was founded in 1919, the University of Hamburg has a focus on contemporary Greece; after WWII efforts were made to establish a professorship in Byzantine and Modern Greek Philology, which in 1979 resulted in the appointment of Athanasios Kambylis as the first full professor.
---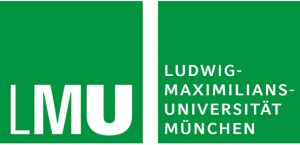 Text to be updated
---

The Foundation for Research and Technology-Hellas (FORTH), established in 1983, is the largest Research Centre of Greece, with modern infrastructures and state of the art facilities, highly qualified personnel and an internationally acknowledged reputation as one of the top research institutions in Europe. With its headquarters in Heraklion, FORTH comprises eight Research Institutes: Five of them in Heraklion – Crete (Institute of Electronic Structure & Laser, Institute of Molecular Biology & Biotechnology, Institute of Computer Science, Institute of Applied and Computational Mathematics, Institute of Astrophysics), one in Rethymnon – Crete (Institute for Mediterranean Studies) one in Chania – Crete (Institute of Petroleum Research) and one in Patras – Peloponnese (Institute of Chemical Engineering Sciences).
The Institute of Computer Science (ICS) established in 1983, is conducting basic and applied research, developing applications and products, providing services, and playing a leading role in Greece and internationally, in the fields of Information and Communication Technologies. Activities of ICS cover important research and development areas, encompassing new perspectives, emerging fields of research and technological challenges worldwide. In its continuing efforts to exploit its research activities and results, the Institute contributes significantly to the diffusion of modern Information and Communications Technologies in the public and private sectors, acting as a catalyst for the creation of an Information Society acceptable by all citizens.
The Human-Computer Interaction (HCI) Laboratory of ICS-FORTH, established in 1989, is an internationally recognized centre of excellence with worldwide leading research activities rooted in the principles of Universal Access that has proposed and elaborated the concept of an Information Society for All. The Laboratory is leading the Institute's Ambient Intelligence Program, a research platform for designing human-centric smart environments and developing ambient intelligence technologies and assessing their impact both on the levels of the individual and society.
---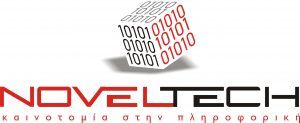 NovelTech was founded in September 2005 in Crete, and is a member of the Science and Technology Park (www.stapc.gr) and member of Hellenic Association of Mobile Application Companies (www.hamac.gr). NovelTech is an IT and mobile services company that has several products, developed fully in-house, that can be either licensed or delivered as managed IT services.
Main Products: (i) CityzenApp Platform, (ii) TravelGuides Platform (Web, iOS, Android, Windows Mobile), (iii) Public Works Observatory, (iv) Job portal platform.
These products, developed fully in-house, can be either licensed or delivered as managed IT services. Our current customers include over 40 municipal and regional authorities in Greece, European Union Agency for Network and Information Security (Enisa), Universities, and a number of professional associations and private companies.